White Inferno reissue
September 13, 2017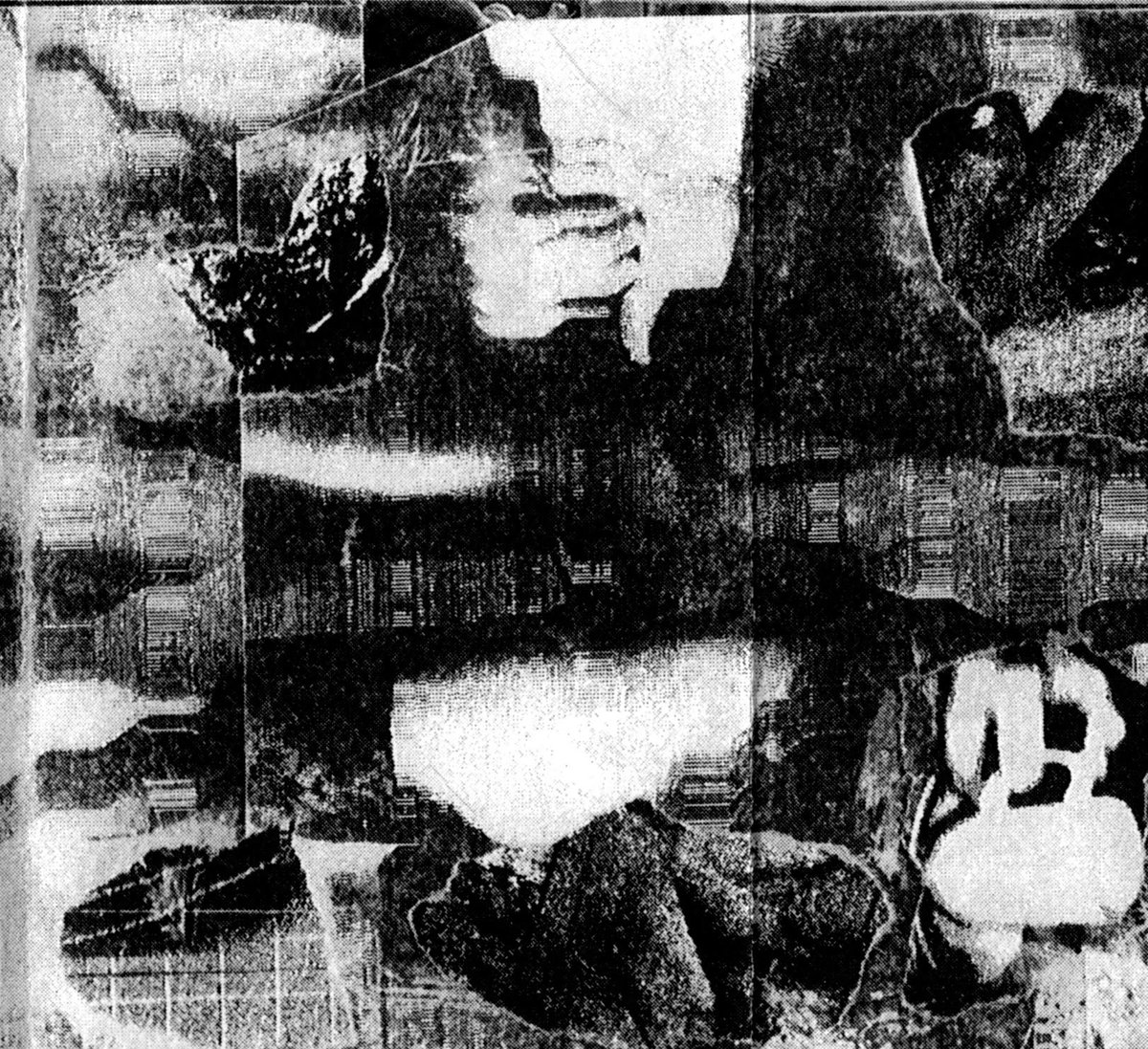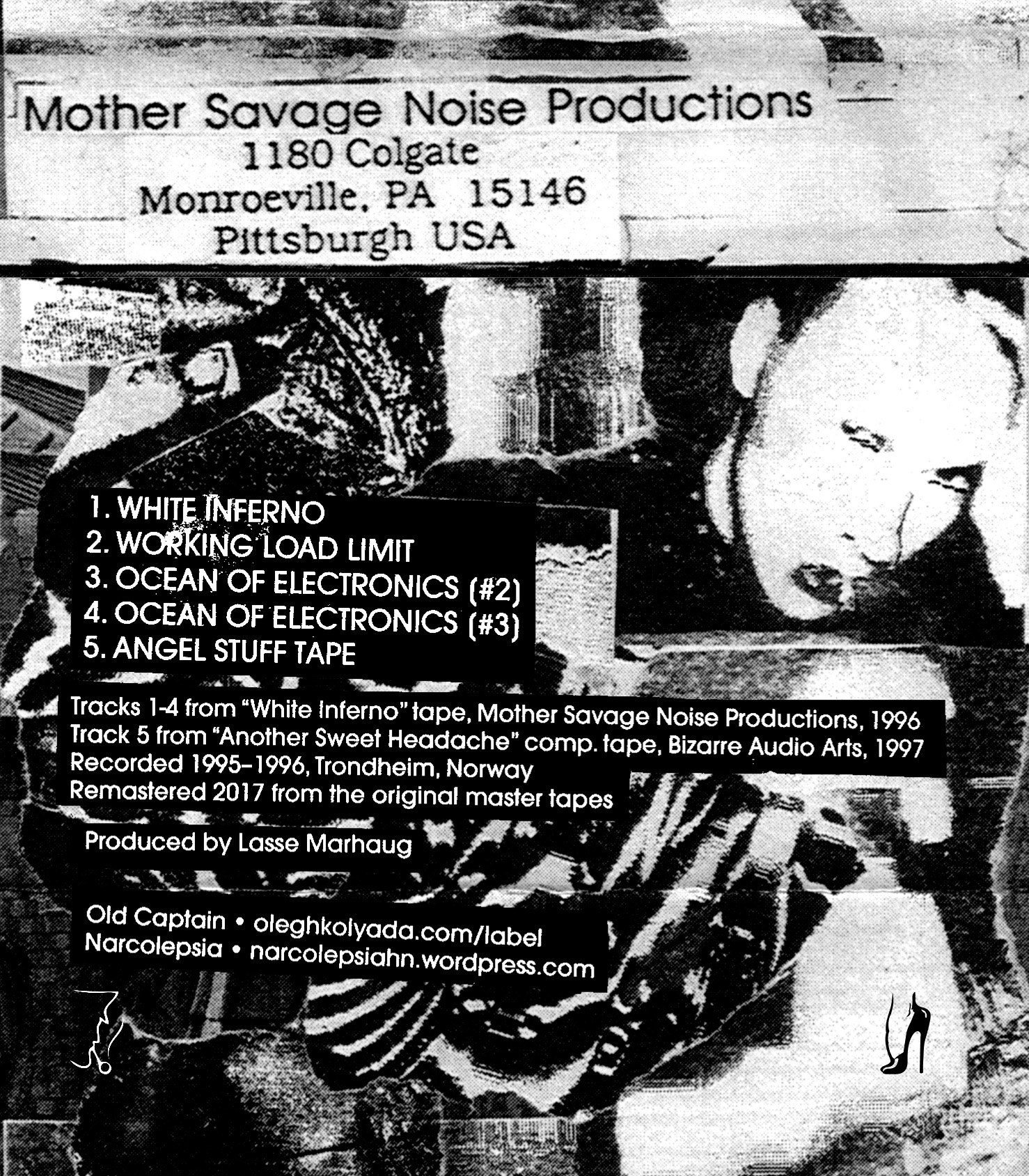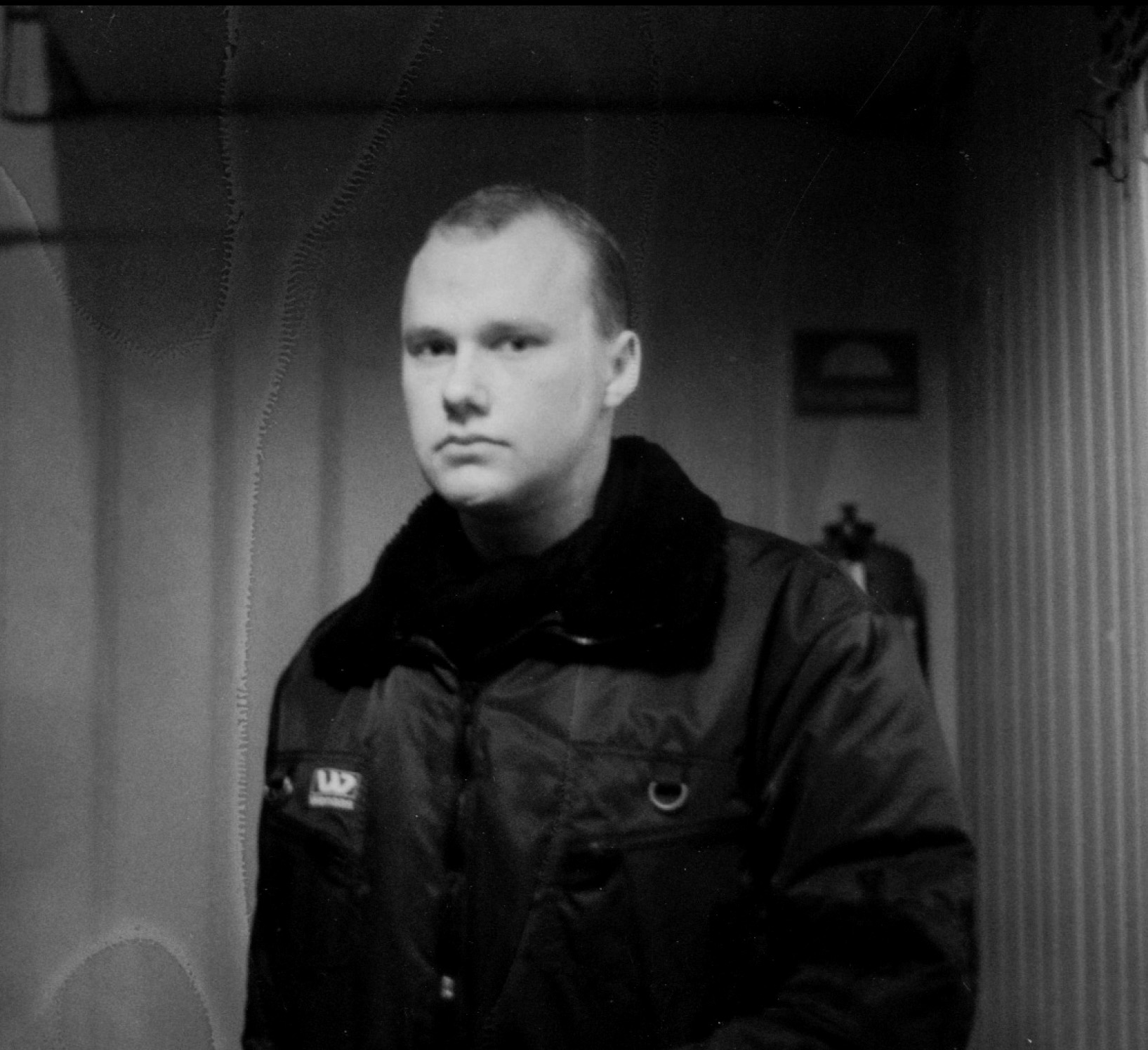 This is what I looked like in 1996. Young and serious about making a racket. And now my past comes to haut me, as Ukrainian label Old Captain Records is reissuing my Mother Savage Noise Productions "White Inferno" tape from 1996. The audio have been taken from the original DAT master tape and remastered. Also included is a compilation track from the same period. The CD is a six-panel reverse board digipak, and I've written liner notes, trying to make sense of it all. Available on CD and digital from this corner of the internet. I also got some copies available.
Some words on the reissue:
During a hellish blizzard in the winter of 1996 Norwegian noise artist Lasse Marhaug locks himself up in his home studio in Trondheim and records the harshest noise of his life. Marhaug's attempt to obliterate the arctic climate with total sonic destruction fails, but the recorded onslaught results in the "White Inferno" cassette, released on Macronympha's Mother Savage Noise Productions label. The material reflects Marhaug's modus operandi at the time: dense analogue tape overload, and could be seen as a more bloody-minded sister-release to his better known "Science Fiction Room Service" album of the same year. Fast forward 21 years and Ukrainian Old Captain Records ask Marhaug to dig out the original master tapes from his mouldy archives and remaster it for a CD release. In the process an obscure piece recorded at the same sessions surfaces, previously issued on an Ecuadorian compilation cassette, but included here as a bonus. So if you wanted to know what Norwegian noise music sounded like 20+ years ago, here it is: "White Inferno", remastered to maximum volume for a new generation of music fans to endure and enjoy. Co-produced with Portuguese finest label, Narcolepsia. 300 copies in a 6-panel uncoated Digipak.
Personal Best #7
August 13, 2017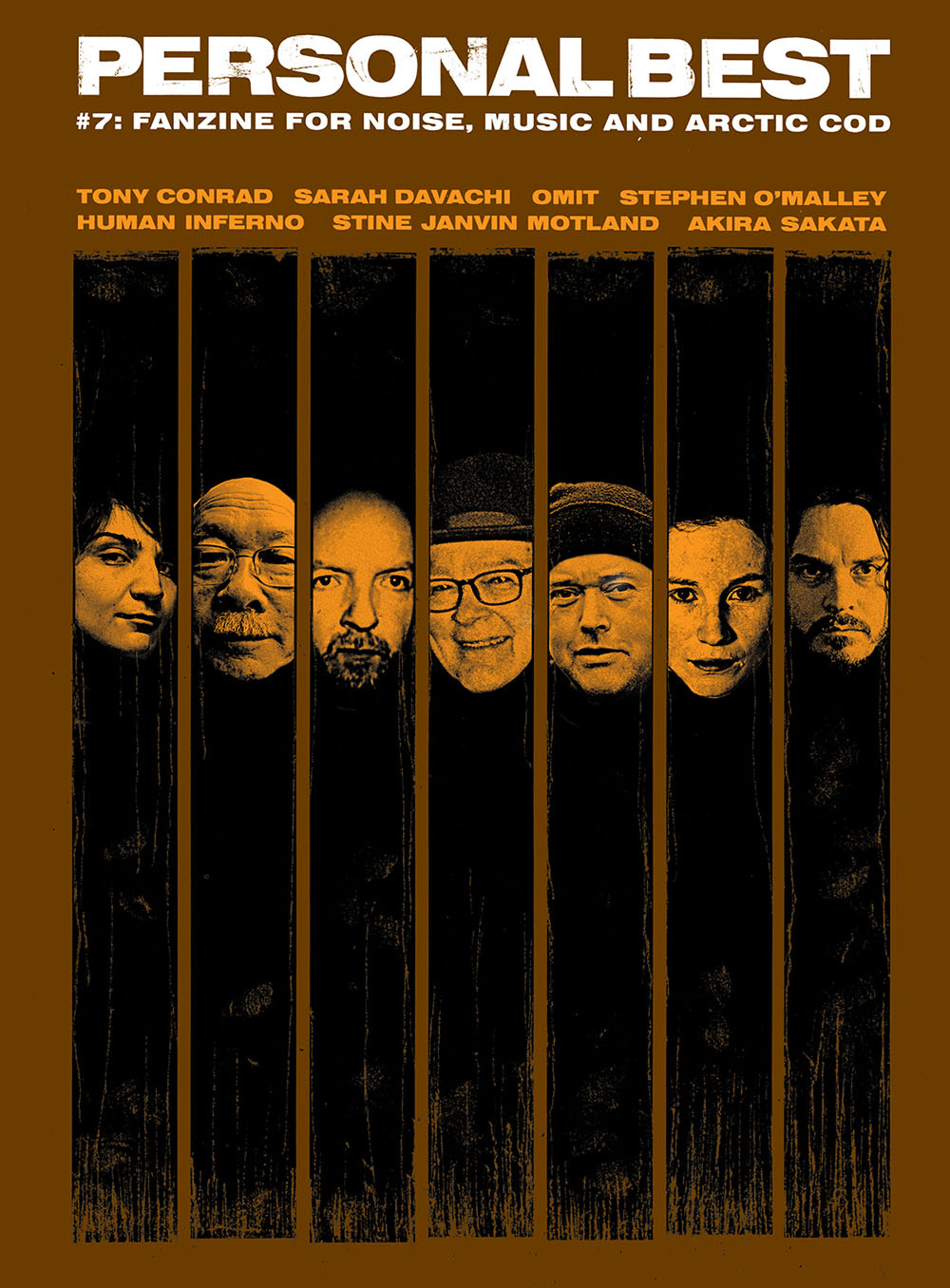 http://marhaugforlag.no/personalbest7.html
Available from Metamkine.
Tapes 1990–1999 now on Bandcamp
June 11, 2017
In 2006 I spent a month digitizing my cassette releases of the 1990s. I released some 50-60 cassettes in my first decade as a noise artist, some of them so limited and obscure I didn't keep copies for myself. Revisiting my early works was a mixture of agony and enjoyment. Errors and misguided experiments were painfully apparent, the sound of my young self in my basement in the north of Norway creating my own version of music I had limited access to or information about. Still, don't underestimate the power of teenage obsessions, and when going through the tapes I realized there were more inspired moments than I remembered, and I started to see the potential for presenting a selection of the material. I eventually narrowed my selection down to what became a 4CD box-set titled: "Tapes 1990-1999". This became the first release on my new label Pica Disk in June 2007. I printed 600 copies, which sold out in about six months, giving Pica Disk a flying start and encouraged me to do more box-sets of noise music (Incapacitants, Kevin Drumm, Government Alpha and Jazzkammer followed – with a couple more on their way). Now on the ten year anniversary of "Tapes 1990-1999" I'm making it available digitally for the first time. €10 on Bandcamp for all 43 tracks (some clocking up to a half hour). The download includes all the artwork and liner notes from the original release (by Tore H. Bøe and Tommy Carlsson, thanks guys). Thanks also due to Tommi Keränen who mastered and lent (much needed) final quality control ears to the material. I still think it holds up, and that some of my best recordings can be found in this collection.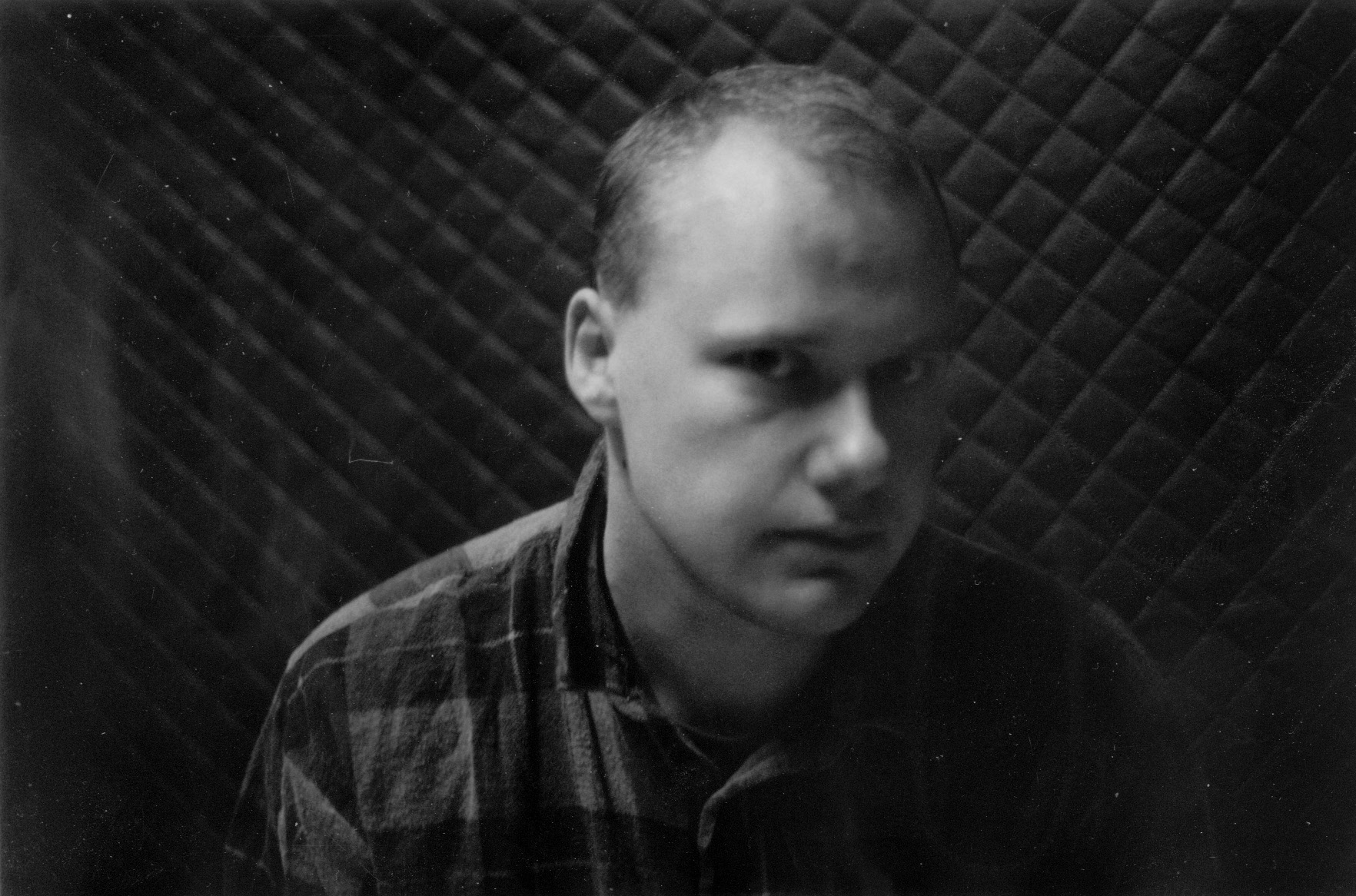 Jazzkammer live in Bremen October 2000
June 7, 2017
Someone recently uploaded a video of Jazzkammer performing live in Bremen in October 2000, which was our first tour outside of Norway. Fun to see, and not a bad racket. Short interview at the end with me and John – the joke of me introducing John as Helge Sten being that in the beginning someone incorrectly wrote that Jazzkammer was a duo of me and Helge Sten, an error that stuck for some time, and subsequently became an inside joke.
Bella Tenebrosa (2003)
May 23, 2017
Sult / Marhaug: Harpoon (2017)
May 22, 2017
Otomo Yoshihide / Lasse Marhaug: Super Single (2013)
May 20, 2017
The Great Silence redux
March 28, 2017
Gothenburg ensemble GGR Betong have released a CD called "Electronic Music For Chamber Orchestra Vol.1″, which features interpretation of pieces of Pauline Oliveros, Tetsuo Furudate, Anna Eriksson, Fredric Bergström and – uhm – your's truly. The fearless Swedes have committed a ear-destroying version of my 2003 piece "The Great Silence" – and I must honestly say I prefer listening to their version over my own. (I wish I had a vuvuzela in 2003). Rigorously transcribing what is largely improvised electronic music and then performing it stands the chance of becoming a novelty project, but GGR Betong is ultimately a really good noise big band. I'm honored to have one of my pieces be the catalyst to their onslaught. Order the CD from here: https://shop.geigermusik.se/