Pan Gu's first video
April 29, 2014
Osaka Fortune review
April 28, 2014
http://www.chaindlk.com/reviews/?id=8165
The Norwegian half of this new sonic explosive on Premier Sang has already been sprinkled from my headphones and loudspeakers: Paul Nilssen-Love collaborated with a remarkable number of free-jazz oriented and experimental collaborative projects – I remember the ones with James Plotkin and Mats Gustafsson, but I'm pretty sure that I could find something else if I check my overcrowded archive -, while I found the name and the noisy mark by Lasse Marhaug on some releases by Smalltown Supersound, one of my favorite Norwegian label. Both Paul and Lasse recently co-signed a tip-top release with Jim O'Rourke, "Love Robots", which is going to meet the taste of noisy jazz-spiced stuff lovers. On the other side of the boxing ring, we find a veteran of Japanese noise scene, Jojo Hiroshige, founder of the seminal group Hijokaidan and Alchemy Records, and the young Japanese drummer and vocalist Higashi "Pika" Mineko, whose shouts sound like yells of a child while going hog wild for a slide or an amusement ride during the hyper-energetic stuff that this quartet recorded at Osaka Chika-Ikkai on February 10th 2011 and delivered to the French label. On the first half of this session, listener have to weather the storm that drummers generated by trampling on their instruments where they perform different tasks: while one drummerviolently clobber the skins, the other one finishes drum off by subtleties which are close to jazz drumming techniques. "No Drums This Time" is the first part of the second half and as you can easily imagine, both drummers take a rest, but the scorching distorsions that Lasse and Jojo gave off are too tempting for Paul's and Pika's fuming sticks so that they keep on hitting by pushing the blazing fire ball towards savage directions, which sound less jazzy and more acid-rock steered this time. Thats's the most blistering pace that I can even see fit to a snobbish jazz club.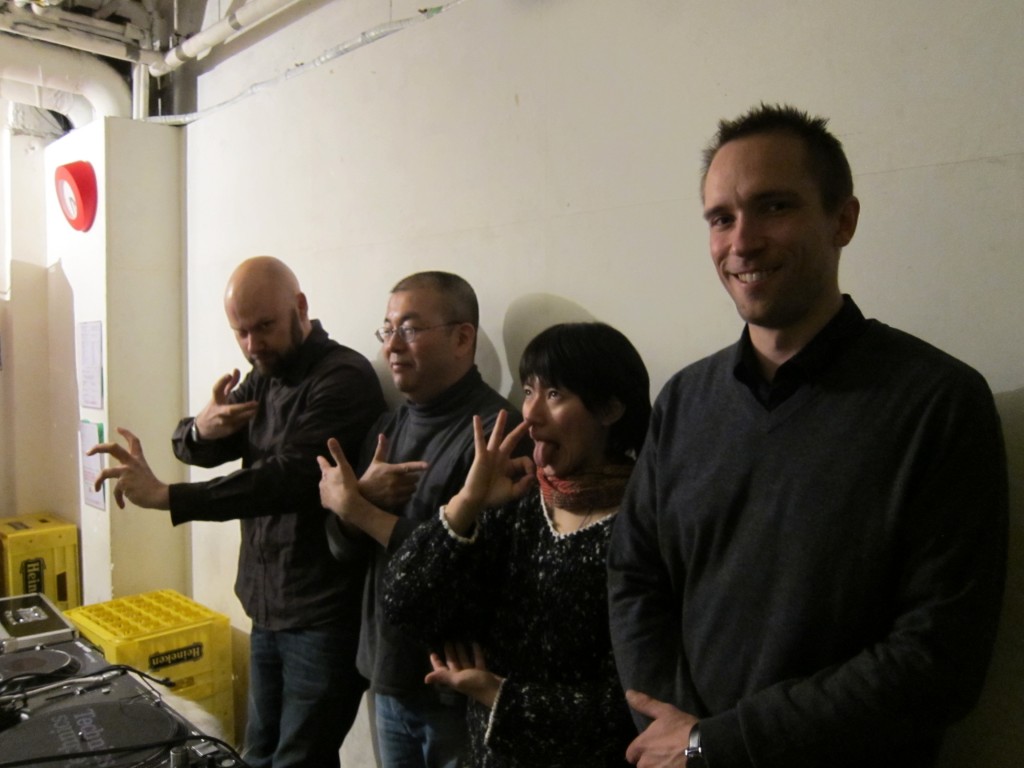 Fire Room review in Sound Projector
April 25, 2014
http://www.thesoundprojector.com/2014/04/22/fire-down-below/
Fireroom
Second Breath
POLAND BOCIAN RECORDS BC-FR CD (2013)
Fireroom is the flash-burnt trio of Ken Vandermark, Paal Nilssen-Love, and Lasse Marhaug; Second Breath was recorded live at London's Vortex venue in 2011. Vandermark initially inhabits upper register squeals and sharp pops over Marhaug's scorched crackle and laser-strafing, Nilssen-Love, as ever, a restless interrogator. The relatively still portions see him straining to re-enter the fray, creating a dense patter that nudges V's post-Coltrane profuse wanderings onto sterner ground. The electronics often create an aircraft rumble as if Gillett Square outside has become home to an aviation show, the roar of engines leaking through the walls. The group commune and co-operate rather than clash; locking together in quickly disintegrating cogs, fleetingly meshed. Each player still strikes out on their own terms, giving fully-committed solos to this explosive set of fire-improv. A performance of grumpy and irascible mood, Second Breath is propelled with effusive blurt and pure noise abstraction, thrilling and immediate.
Osaka Fortune review (in French)
April 24, 2014
http://www.thenewnoise.it/jojo-hiroshige-paal-nilssen-love-pika-lasse-marhaug-osaka-fortune/
L'impro di stampo noise/jazz non è certo un'invenzione dell'ultima ora: se però hai nello stesso sgabuzzino Lasse Marhaug, Jojo Hiroshige (chitarrista che con i suoi Hijokaidan l'ondata japanoise l'ha vista nascere) e un batterista come Paal Nilssen-Love (che può vantare collaborazioni con jazzisti come Gustafsson, Vandermark o Brötzmann), capisci che – cartina geografica alla mano – l'incontro in questione rischia di essere un evento irripetibile.
Gli onori di casa sono fatti da Pika, l'altra batteria di questo disco, una che ad Osaka di fortuna, con il suo duo Afrirampo, ne ha raccolta parecchia. Una registrazione non facilmente assimilabile, questa: trenta minuti di batterie che si alternano ora fluide ora frammentarie e fanno da contraltare alle impennate cacofoniche e ai tripudi Larsen dei due rumoristi in campo, con una Pika che probabilmente è andata a ripescare qualcosa del suo arsenale stilistico dalle derive rock acido-psichedeliche delle Acid Mothers Afrirampo (non solo jazz, quindi).
La testimonianza incisa sui 12″ di questo vinile porta con sé tutto il frastuono di quella tournée datata 2011: oggi come allora riesce senza tanti problemi a mandare in fumo timpani e puntina.
Prisma Records
Prisma Records is the second label I run (the first being Pica Disk). There's kind of a website with info on the releases here. Mimaroglu Music Sales stocks a lot of the releases (btw the Popofoni LP is sold out at source, so grab it while you can). Later in 2014 there will be LPs of Famlende Forsøk and Mats Gustafsson/Thurston Moore.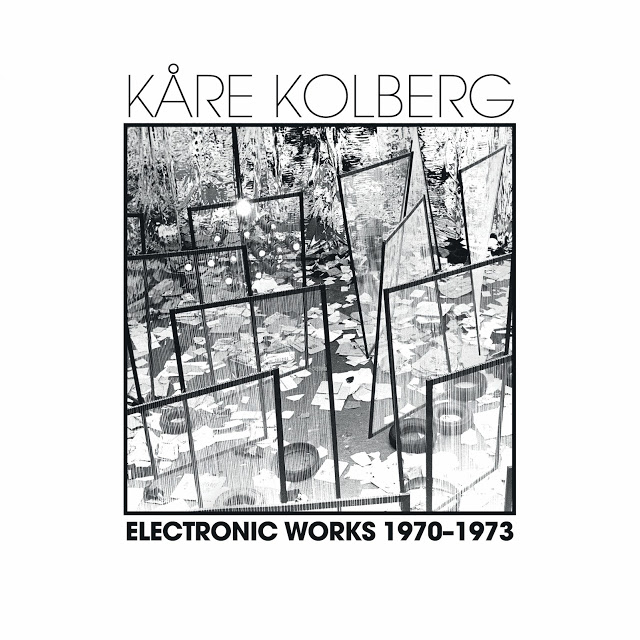 Beauty Without Mercy
April 17, 2014