New Sudden Infant
May 29, 2014
I've designed the cover for the new album of Sudden Infant. "Wölfli's Nightmare" is available on LP and CD from the swiss Voodoo Rhythm label. (Probably available on iTunes/streaming as well, for those who doesn't like touching their music). Sudden Infant has for over 25 years been (more or less) the solo project of Joke Lanz, with an electronics/voice-based sound, but has in 2014 been reincarnated as a full band adding drums and bass to the line-up. A brave move that I wish more noise artist would dare to take – but then again Sudden Infant was never like most noise artists.
Here's what the cover looks like: https://www.flickr.com/photos/lassemarhaug/14293892701/
The physical object looks way nicer, with Pantone silver print and glossy foil.
In 2011 I published a book on Joke Lanz and his Sudden Infant project on my Marhaug Forlag. It was the first thing I put out and a publication I'm proud to have been part of. Usually when working on a big project for an extended period of time I get quite bored/sick of the subject, but making this book only made me a bigger fan of Sudden Infant. The second edition of the book is still available. Just drop me a line.
And while I'm throwing links at you, I recommend you to check out the excellent Sudden Infant t-shirt blog, one of the best places on the internet to get a glimpse of the smiling faces of the worldwide noise underground.
And – here's a video clip (see, I told you it was a proper band) of a song off "Wölfli's Nightmare":
New release on Pica Disk: Stine Janvin Motland "In Labour" LP
May 20, 2014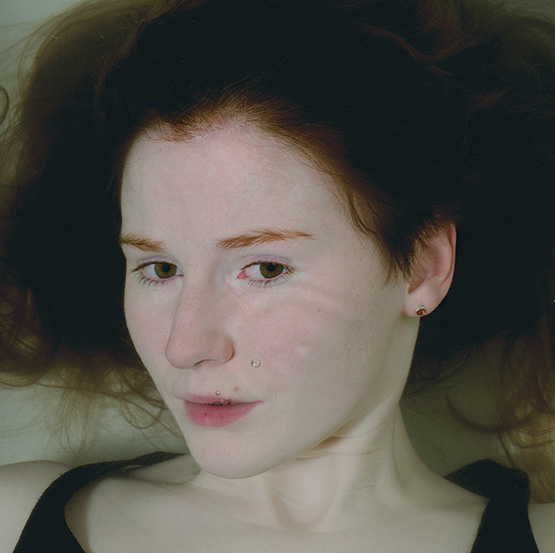 Stine Janvin Motland: In Labour [LP]
Stine Janvin Motland is a vocal performer from Stavanger, Norway. She has been active for a number of years in different constellations and as a solo performer, but In Labour is her debut solo album. Stine has a distinct way of working with her voice – with a strong focus on intervals, repetition and texture.
In Labour is recorded and produced by Lasse Marhaug.
The recordings were made at various outdoor and indoor locations in Norway during the summer and autumn of 2013. The idea was to place Stine in challenging sonic environments, and to explore how the surroundings affected the performances. The locations were picked for their sonic qualities.
In Labour is both a solo voice and a field-recording album at the same time, but it is quite different from what either of these usually sound like.
In Labour is released by Pica Disk April 2014 on 180 gram vinyl LP.
Distributed in Europe by Metamkine [www.metamkine.com]
Available on all digital channels: Spotify, iTunes, Amazon etc.
Hi-res audio available from Subradar

Side A:
1. Sorting it all out
2. The Day After
3. Sleepwalker
4. NNN
5. The Foehn
6. Can't get any closer
Side B:
1. Test
2. Late Breakfast
3. Sounds From Cage
4. On Display
5. Nuisance Body Liquids
6. Condemnation Falls Through
7. Labouring
Soundcloud > track from Slugfield CD (2012)
May 4, 2014