New short by Amat Escalante
October 9, 2014
Mercedes: a new short by Amat Escalante, with Jazkamer soundtrack.
Dog photo for Ambarchi, Haino and O'Rourke
October 4, 2014
The new Keiji Haino / Jim O'Rourke / Oren Ambarchi LP/CD on Black Truffle titled "Only Wanting To Melt Beautifully Away Is It A Lack Of Contentment That Stirs Affection For Those Things Said To Be As Of Yet Unseen" features my photo on the front. It's a shot of a dog I took in Cambodia. Available from here and as with previous installments in this trio's series highly recommended.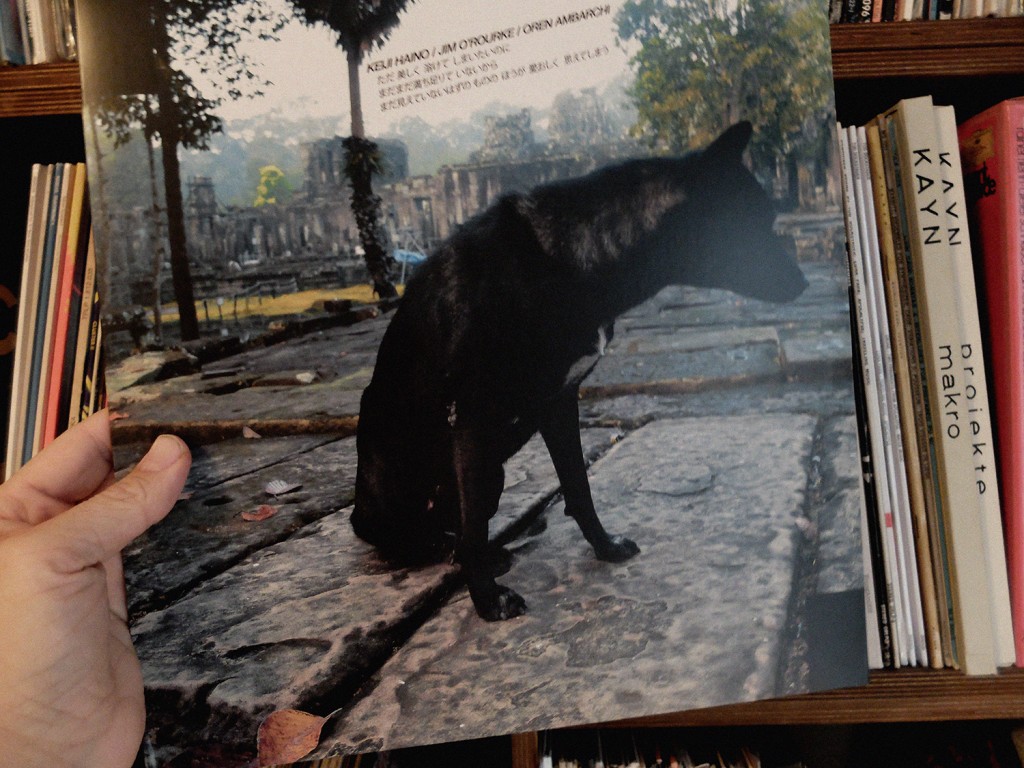 Design work: MoE "3" LP/CD/MC
October 3, 2014
I've designed the cover for the new album by the Norwegian band MoE. Their album "3" is being released by Fysisk Format in three formats: vinyl, CD and cassette. The vinyl is printed with silver pantone base, printed inner cover and has a copy of the CD included. The CD is a six-panel digipak with gold pantone base. The cassette has a different version of the artwork.
Order your format of choice from Fysisk Format.
And I interviewed MoE for the third issue of Personal Best. Still some copies left.
Oh, and great band (obviously).