Unknown 2012 interview
March 30, 2015
Found this interview dated 2012 in a folder. Not sure what it was for.
Pica Disc, Prisma Records, Personal Best, tours, recordings and more….to call you an active participant of the noise commmunity would be a vast understatement. How do you find time for everything and what will be your main commitments for 2012?
To be honest I'm not really sure how I find time for it all. When I look back at past years I'm amazed of all the things I got done. I think: "Who is the guy who did all this?" (and then: "What a freak.") Because in the present I always feel like I'm behind on things. I have a strong drive to get things done. I like to get up early in the morning and work focused on projects. This form of creative problem-solving – coming up with ideas and then putting them to life – is stimulating. I simply enjoy what I do. If I have any kind of talent it's persistence.
In 2012 Marhaug Forlag is certainly my main focus. Pica Disk has taken a backseat and I will just be releasing a handful of releases. I'm also doing a lot of solo performances this year. Since I have a part-time job now I'm touring less than I used to do a few years ago.
You recently started up Marhaug Forlag. Wanna spill the beans on the past, present and future? What motivated you to become a publisher?

I think there is a need for a publishing house that focused on noise and related underground music. So much is going on and so little of it is documented in print. I'm a graphic designer, so the visual aspect of doing print also appeals to me. I'm also fed up with seeing good writing and material confined to the digital domain. An object with a physical lifespan is more interesting than a file endlessly being copied. And digital information disappears. Who keeps a PDF? I want to do publications which will be around for a while.
The first project was the Sudden Infant-book. It was suggested to me by Joke Lanz, and having such an incredible project as the first publication was certainly motivation to get this enterprise going.
There's numerous possible projects in the pipeline, but I'm revealing them until I know for sure they're happening. But I can give you a scoop: I'm doing a book on Pain Jerk. I've been working on an interview with Kohei Gomi for Personal Best and it turned into such an extensive piece that I saw the potential for a book. Gomi and his Pain Jerk project is kind of an unsung hero of the japanese noise scene. His story is worth telling.
I also have another zine series planned, starting in 2013.
The first issue of Personal Best, your fanzine (or should I say magazine) recently got published and I must say it was a great read and comes highly recommended for anyone into noise culture. How has the response been and what does the future hold? Is it a long term project?
I'm glad you like it. The response has been really good. My idea was to make a more personal type of zine. Over the years I've met many interesting people and had great conversations with them, so I figured that would be a good concept for a zine. Just two people talking. The contents of the interviews varies. Sometimes I'm interested in someone's latest album. Sometimes it's their whole career. Sometimes it's non-musical subjects which can give insight to their personalities and what drives them. As much as I love Bananafish – and those long conversation-style interviews certainly is an influence – I try to avoid that 'witty and weird'-approach and make the Personal Best-pieces as honest as possible.
I'm slightly wary of calling Personal Best a noise culture zine. As much as I'm a 'noise dude' and love this scene and its people, Personal Best also reflects the other types of music I'm interested and involved in; improv, free jazz, metal and strange stuff. There are great zines like As Loud As Possible, Special Interests and Night Science which more clearly reflects noise culture (in its many fractions and mutations), but Personal Best is a bit all over the map. I get uncomfortable with set scene boundaries. That's also why I choose the somewhat awkward name for the zine.
I also want to focus on Norwegian artists that rarely gets their due, so in every issue there'll be a couple of piece on overlooked Norse musicians. Like in issue 1 I did a long piece on Sindre Bjerga and his work with Gold Soundz. He's been around forever and has released over a hundred records on his label, yet I've never read a proper interview with him, let along an in-depth one. Ditto the guy called Zweizz; a freak who does performances sitting on a toilet with a camera aimed at his anus. That's worth a 10 page piece in my zine. (Btw – he did the toilet-piece for the launch party we held at a book store in Oslo.)
I'll continue doing the zine as long as it's fun and right now it's great fun. The list of people I want to feature is long. Issue 2 will be out this summer, and I already have material to start issue 3. These will also have more interviews done by other people. Issue 1 was mostly by me, but the aim for future issues is to have at least half by other writers.
Mer Mar, a collab with Masami Akita, just got released on Mego Editions. How did it come about and what can we expect from it?

I've known Masami since the mid 90ies and of course his Merzbow project has been a big source of enjoyment and inspiration. I don't care what noise scene snobs bitches about online. He's Merzbow and he's done more for moving noise music as a genre forward than almost anyone. He's the guy who recorded "Noisembryo". Case closed. I find great comfort knowing that he's still around and endlessly churning out new material. There can never be enough Merzbow records. Over the years we've done several live collaborations, but we never got the chance to do a proper duo studio session. Luckily we managed to do that at the GOK Sound studio in Tokyo in 2010. We wanted to record together as opposed to the mail-swap formula. We put down two hours of material and I then spent a year or so mixing it (well, obviously not the whole year). People might expect a dense soup of electronic overload from the two of us together, but it's actually quite sparse, dynamic and open – bits of silence even. A scruffy mix of analog synth sludge and metal scraping. Really happy with it.
Never got around to pick anything up with Faux Pas, but I know it's a project will Sten Ove Toft. Pure harsh noise, right? Reminds me I should probably pick the tape you did on Second Sleep….
Yes, Faux Pas is very much a furnace noise project. Nothing new under the sun, just a good time shaking our contact microphones towards the full moon. I'm doing similar things with Tommi Keränen in Testicle Hazard, but Sten Ove of course brings his own personality to the music. I've known him since he was a young guy starting up, so it was natural doing something together eventually. There's a manic quality to what he does. He's quite insane.
When "Black Death" reissue
March 11, 2015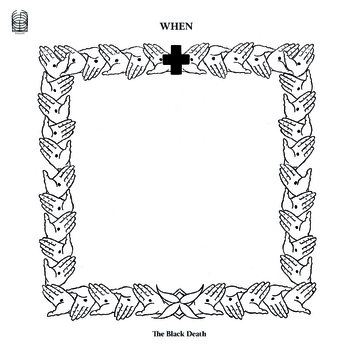 http://editionsmego.com/release/SOMA022

Composed by Lars Pedersen: programming, keyboards, harp, cello, percussion, sounds and voices
Recorded summer 1992 at Sound Sector, Oslo with engineer Bernt Kanstad
Mastered 2011 at Livingroom, Oslo by Morten Lund
Cut by Rashad Becker at Dubplates & Mastering, Berlin, January 2015
Produced by When
The Black Death is based on Svartedauen (1900) by Theodor Kittelsen (1857–1914)
All drawings by Theodor Kittelsen
Liner notes by Bjarne Riiser Gundersen and Bård Torgersen
Assistance and consultation on this edition: Kristoffer Rygg
Originally released in 1992 on CD by Tatra Productions
Coming out of the 1980's Norwegian post-punk scene When is the solo-project of Lars Pedersen. When is like his own musical amusement park, every album differing a lot from the previous – Pedersen obviously likes to challenge himself and push for something new every time. The first albums were in a similar landscape as what he was doing with industrial art-rock band Holy Toy, and his later works have veered into everything from cartoon cut-up, psychedelic pop, prog. and even krautrock territories, but in between all this we find his fourth album from 1992 – The Black Death (and simultaneously titled as Svartedauen in Norwegian) – a decidedly darker creation.
The album is a sound-journey of the great plague entering and ravishing Norway in 1349, killing two-thirds of the Norwegian population within a few years, reducing an already small population to a bare minimum of survivors. The album was inspired by a series of grim drawings on the subject by Theodor Kittelsen. Kittelsen is one of Norway's most renowned artists, with Svartedauen being his seminal work from the year 1900, a national treasure as instantly recognizable to most Norwegians as Munch's The Scream. Pedersen had the balls to make a soundtrack to it.
Svartedauen is a 38 minute musique concrète sound-collage. In a highly sophisticated manner it mixes elements of manipulated traditional Norwegian folk music (such as the eerie sounding Harding fiddle), with sounds of horses whining, rats gnawing, wood grinding and people moaning. Musically it fits somewhere between Nurse With Wound's dadaist studio experiments and Luc Ferrari's dramatic narrative environmental sound poems. But because Svartedauen tackles such a dark subject it is unlike any other musique concrète compositions I know. Pedersen masterly makes us feel the desperation of rural plague-ridden Norway – a sonic maelstrom slowly moving forward towards the inevitable apocalypse. A scary and uncomfortable, yet fascinating listen.
Fans of Norwegian black metal will recognize the Kittelsen art as the same that adorns several Burzum album covers. A little known fact is that Varg Vikernes, and most other black metal musicians during their church-burning heydays, were big fans of this particular When album. The Black Death's release just happened to coincide with the black metal summer of 1992 and was thus embraced by a generation of young metal artists about to radically change the musical landscape of extreme metal forever. Listening to the album with that in mind it actually makes a lot of sense – Svartedauen incomparably evokes that feeling of doom and medieval dread that the black metal bands were attempting with croaked screams and distorted guitars around the same time.
So if you're looking for the missing link between Arne Nordheim and Mayhem – this is it. And finally the plague will be unleashed on the vinyl format. Pristine vinyl cut by Dubplates & Mastering and packaged in a gatefold sleeve featuring texts and interviews with and about Pedersen as well as a 12-booklet of Kittelsen's drawings for Svartedauen. The rats would be pleased.
Text by Lasse Marhaug, Oslo March 2015
That Online Battle
March 5, 2015
RIP Tod Dockstader
March 1, 2015
RIP Tod Dockstader.
Very sad to hear about the passing of electronic music composer Tod Dockstader. To me he was one of the greatest. I'll place him above all of the famous names – Karl Stockhausen or Pierre Henry never made music that came close to the pure genius of Dockstader's work in the 1960s. They may have preceded him, and may have better secured their places in history books, but they can not match the level of intensity, inventiveness and pure sonic joy found in Dockstader's music. Along with Bernard Parmegiani and Roland Kayn he's the electronic composer whose records I've listened to the most. I'll never tire of works like Luna Park, Water Music or Quatermass. As I understand it he gave up on making music for a long time not being accepted into the established institutions because of his lack of academic experience. We can only imagine the music he would have created had someone given him due credit when he needed it. He did get some level of recognition later in life, with his work being reissued and available to a new generation of more attentive ears. Dockstader also made new works which are really good – a transition from old analog to new digital methods few of his generation mastered with the same elegance. The monolithic Aerial became his swan song.
Thank you for the music.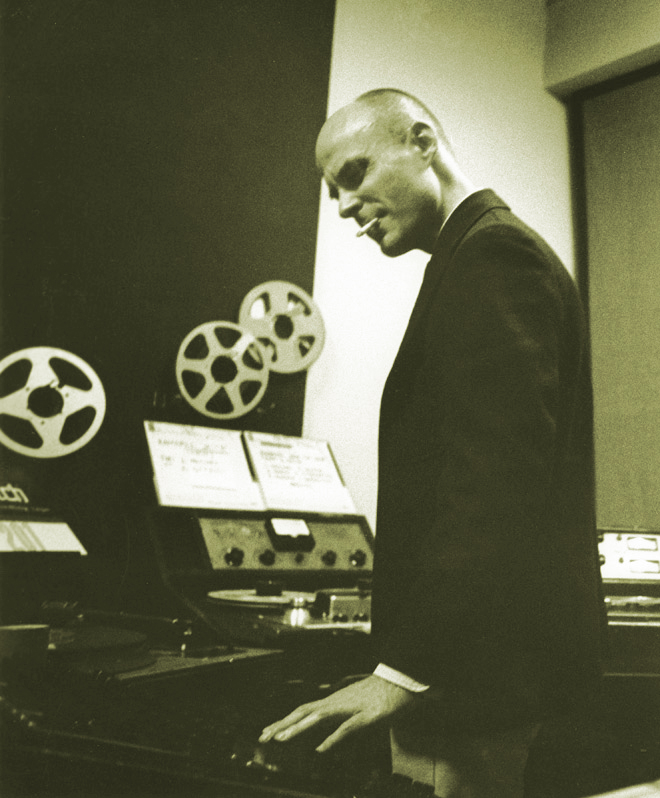 Here also a good interview with Dockstader from a few years back.