Paal Nilssen-Love "News From The Junk Yard" LP
January 15, 2016
Paal Nilssen-Love has a new LP out on his PNL Records imprint. It's a quite unusual album for him, as he doesn't play his regular drum kit, but rather various percussion items and sound objects he has collected on his travels across the world. It was recorded and produced by me in my studio last September, and if you like a good racket I recommend you check it out. Here's what the press release says:
Press release: Norwegian drummer and percussionist Paal Nilssen-Love is one of the most prolific and hard-working musicians in the field of free-jazz, improvised and experimental music of the last 20 years. With his numerous collaborations, projects and band constellations he spends most of the year on the road, and the few days at home running his PNL Records label and organizing two music festivals. His discography is immense and displays an artist intent on documenting his activities, allowing listeners to follow his development. Now a new current in this discography is starting to appear: the solo. Previous solo recordings have been caught-in-the-moment live performances, like "Sticks and Stones" (2001), "27 Years Later" (2005) and "Miró" (2010). In 2014 there was a shift in this approach with "Cut and Bleed" – which not only was a studio recording made at home in his apartment in Oslo, but also saw Nilssen-Love completely step out of his sonic fortress: the drum set. The set was replaced with a wide range of percussive instruments he had accumulated across the world throughout his travels, from Korean gongs to scrap metal sheets from Ethiopia – and everything in between. If "Cut and Bleed" was the raw beginning of his new approach to solo percussion, with "News From The Junk Yard" it comes into full effect. Recorded and produced by noise musician and frequent collaborator Lasse Marhaug at his studio in Oslo, "News From The Junk Yard" is an incredibly intense album, with Nilssen-Love pushing the physical limits of his playing to the absolute threshold. Despite there being no overdubs or in-track editing the album is so sonically dense it at times resembles the music of noise artists like Merzbow, The New Blockaders and Organum – but the recording also reveals his interest in world music like Indonesian gamelan and Ghana gahu music. "News From The Junk Yard" is available now on vinyl LP from PNL Records and digital from Bandcamp and Subradar.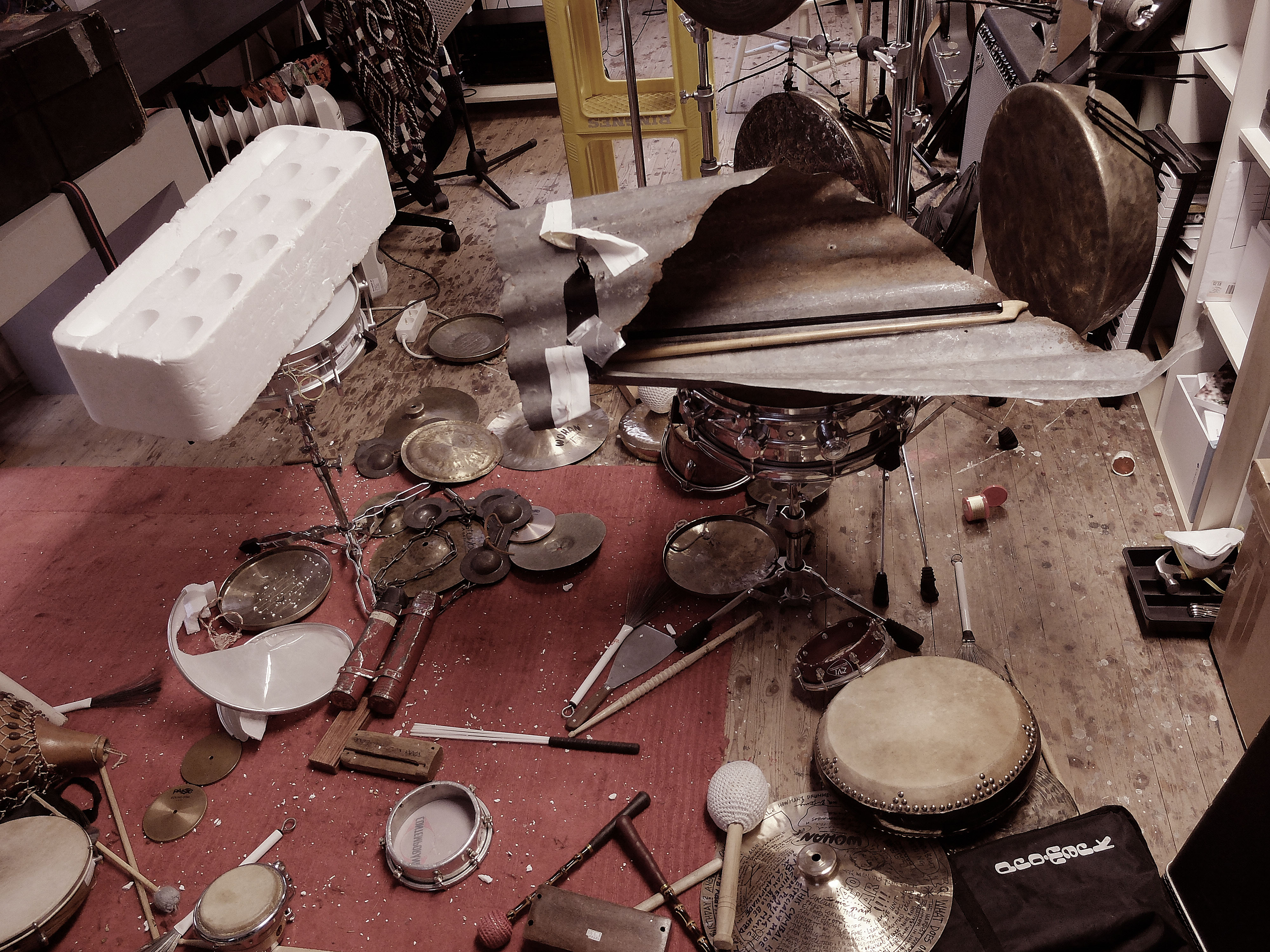 New Årabrot 7″
January 14, 2016
https://sheepchaserecords.bandcamp.com/album/for-lack-of-discipline-you-will-die-7
Norway's long running blood rockers Årabrot has a new 7″ single called "For Lack Of Discipline You Will Die". I'm helping out with some noise. Order/listen from the link above.